Keeping your libido during menopause can seem challenging when dealing with other uncomfortable menopause symptoms, such as hot flashes, vaginal dryness, and fatigue. However, loss of libido can be damaging to your relationship with your partner, especially in conjunction with other symptoms, such as mood swings or irritability. Read on to find out how to effectively manage your emotions when dealing with loss of libido during menopause.
Communicate with Your Partner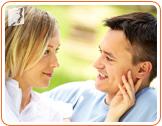 Not exploring your emotions openly can be a recipe for disaster.Talk to your partner about the feelings and menopausal symptoms that have contributed to your low sex drive. While it may seem easier keeping your emotions to yourself, open communication with your partner is crucial for your relationship. Once your partner understands the physical and emotional changes you are experiencing, they can better understand what you're going through and help you to manage your feelings.
Talk to Your Doctor
Consult your doctor or a healthcare practitioner to discuss your low libido issues. Your general practitioners will help you to explore various physical or psychological symptoms that may contribute to your loss of libido. Speaking with your gynecologist is also recommended. There are many conditions of the female reproductive and endocrine system that affect low libido.
Put Your Health First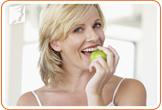 Keep track of any triggers or changes you think may be affecting your sexual drive. It could be linked to factors you haven't even considered, such as your diet or lack of physical activity. Feeling sexy is about how you feel emotionally and physically. Eating well, limiting intake of alcohol, and caffeine and exercising regularly can help get your endorphins going, boost your confidence and put you in the best shape of your life.
Persevere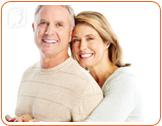 Stay persistent. Talk openly with your partner and seek out a medical professional - either a doctor, therapist, or both. The road to restoring your libido can seem like a long one but perseverance will soon merit positive results.
Loss of libido doesn't mean the end of your sex life - it is only a temporary problem and can be treated. Healthy sex can be enjoyed well beyond your menopausal years.
Click on the following link to learn more about the different signs towards loss of libido.
Sources
Channon, L.D. and Ballinger, S.E. "Some Aspects of Sexuality and Vaginal Symptoms during Menopause and their Relation to Anxiety and Depression." British Journal of Medical Psychology. June 1986. 59(2): 173-80.
Sarell, Phuilip, M.D. "Psychosexual effects of menopause: Role of androgens." American Journal of Obstetrics & Gynecology. March 1999. 180: 3S-II.
Studd, John. "Loss of Libido and Menopause." The Management of Menopause. Annual Review 1998. Partenon Publishing.