Though commonly classified as a menopausal symptom, low libido can also affect as many as 10% of women aged 18-30. Keep reading below to learn about the causes of low libido in premenopausal women.
Causes of Low Libido in Premenopausal Women
Low libido is most often caused by hormonal imbalance. In menopausal women, imbalance naturally occurs when the body slows production of hormones like estrogen and progesterone. For premenopausal women, however, other factors are at work. Keep reading below to learn about the top four causes of low libido in women aged 18-30.
Birth Control Pills
Oral contraceptives and other forms of hormonal birth control may decrease desire because they lower the level of free testosterone circulating in the blood. Although women only produce about one-seventh the testosterone of men, this hormone nevertheless plays an important role in your sex life. If you are taking an oral or other form of hormonal birth control and suffering from low libido, you may want to consider switching birth control methods.
Antidepressants
One of the most common side effects associated with antidepressants is low libido. Antidepressants that function as selective serotonin re-uptake inhibitors (SSRIs) can drastically affect libido.
Psychological Factors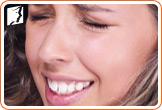 In today's society, women are placed under a lot of pressure when it comes to sex. Low self-esteem and concerns about body image may also be contributing to your lack of libido.
Stress and fatigue may result in loss of libido in women between the ages of 18-30. Whether the stress is related to school, work, or family, don't discount the effects it could be having on your libido and your overall health.
Relationship Problems
When it comes to women and sexual desire, communication is key. If you feel that your partner is distant, unavailable, or contributing to your self-esteem issues, your libido may suffer.
The aforementioned examples are just some of the physical and psychological factors known to cause low libido in premenopausal women. Click on the links below to read more about other factors that may contribute to loss of libido.
Sources
Channon L.D and Ballinger S.E. "Some Aspects of Sexuality and Vaginal Symptoms during Menopause and their Relation to Anxiety and Depression". British Journal of Medical Psychology. June 1986. 59 (2): 173-80.
Sarell, Philip, M.D. "Psychosexual effects of menopause: Role of androgens". American Journal of Obstetrics & Gynecology. March 1999. 180: 3S-II.
Studd, John. "Loss of Libido and Menopause". The Management of Menopause. Annual Review 1998. Partenon Publishing.