70% of women approaching menopause report a decrease in libido and seek for a libido-boosting formula. Many women choose to undergo hormone replacement therapy (HRT), which has long been a popular treatment for menopause symptoms in the United States. This type of treatment, however, have been shown to dramatically increase a woman's risk of developing serious conditions such as blood clot, heart disease, and even breast and ovarian cancer. Because of these risks, more women are choosing to boost their libido through organic formulas, leading to a healthier and more fulfilling life.
What Is an Organic Libido Booster Formula?
"Organic" is a word that has been thrown around a lot lately, and there are good reasons for that. Organic foods and supplements are all formulated with the health of both people and the planet in mind.Something is organic if it hasn't been adulterated by: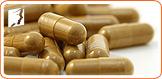 Hormones
Antibiotics
Genetic engineering
Pesticides
Radiation
An organic libido-booster formula can help a woman boost her dwindling libido in a way that is safe for both herself and the planet.
Why an Organic Libido Boosting Formula?
As the risks associated with non-organic libido boosting formulas become more apparent, an increasing number of health-conscious women are choosing to boost their libidos in a safe and natural way.
What Organic Libido Boosting Formulas Are Available?
A number of organic libido boosters are available for women, ranging from lifestyle changes to different types of alternative medicines.
Lifestyle Changes
The most organic method available, certain lifestyle changes can help boost a woman's libido by increasing her overall health. These changes include: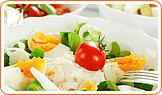 Eating a healthy, balanced diet can help boost a woman's libido
Stress reduction techniques (e,g., yoga and relaxing hobbies)
Sex therapy or counseling
Eating estrogenic foods, such as soy
Exercising regularly
Alternative medicines
Women incorporate some or all of these lifestyle changes into their usual routines, and still feels that they have yet to find the right formula to boost their libido, they might want to look into herbal supplements. The two primary types of herbal supplements are phytoestrogenic and hormone-regulating supplements.
Phytoestrogenic supplements
These herbs help alleviate menopause symptoms such as decreased libido by introducing phytoestrogens into the body, and thereby raising overall hormone levels. Although these herbs are effective, they may pose some of the same health risks associated with hormone treatments.
Hormone-regulating supplements
Hormone-regulating supplements stimulate woman's endocrine system.Unlike phytoestrogenic supplements, hormone-regulating supplements do not contain hormones, but instead encourage a woman's body to produce more of her naturally occurring hormones. These formulas are as effective as phytoestrogenic herbs at boosting libido and treating other symptoms of menopause, but they don't pose the same health risks as other treatments.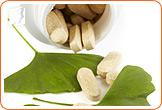 More Information
Organic libido boosting formulas are providing relief from low libido. These three approaches have been shown to help increase libido, but herbal supplements are completely safe, risk-free, and non-invasive treatment.
Sources
Studd, John. "Loss of Libido and Menopause". The Management of Menopause. Annual Review 1998. Partenon Publishing.
Channon L.D and Ballinger S.E. "Some Aspects of Sexuality and Vaginal Symptoms during Menopause and their Relation to Anxiety and Depression". British Journal of Medical Psychology. June 1986. 59 (2): 173-80.
Sarell, Philip, M.D. "Psychosexual effects of menopause: Role of androgens". American Journal of Obstetrics & Gynecology. March 1999. 180: 3S-II.