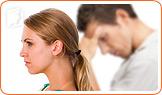 Pills used to treat common male sexual disorders, like erectile dysfunction, have received rave reviews. But, what about pills for female sexual disorders? Low libido is the number one reported sexual disorder among women aged 18-59, and loss of libido is especially common among menopausal women. Many pills are available to treat low libido, but many of them have mixed results.
Types of Libido Lifting Pills
Women's sexuality and women's health issues in general are often overlooked or brushed aside by the scientific and medical world, so it is no surprise that much more work needs to be done to treat libido problems in women. However, there are a range of pills available to women that may help increase libido.
Hormone Replacement Therapy
Hormone replacement therapy is often prescribed to women going through menopause as a way to combat menopause symptoms such as hot flashes, night sweats, mood swings, and vaginal dryness. The treatment usually contains a combination of estrogen and progesterone. Hormone replacement may also help restore libido, and when it is applied vaginally it increases blood flow to the area, which can increase arousal.
Testosterone pills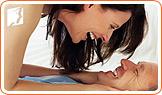 Testosterone, the male sex hormone, is sometimes prescribed to women who seek a libido lifting pill. Women also naturally produce testosterone, and research show that women with higher testosterone levels have higher sexual satisfaction. Women who take testosterone pills have shown modest bumps in libido.
Herbal pills
Herbal pills are not regulated, so they do not need to back up their claims and they do not go through the same stringent safety testing that prescription medicine does, although they can often have serious side effects. Some herbal supplements may increase the amount of estrogen in the body, which may help boost libido, but many other supplements may not have any effect. It is a good idea to talk to your doctor before you start taking an herbal supplement of any kind.
Addyi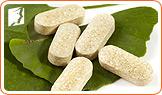 Addyi is a new prescription on the market that has been promoted as "the female Viagra". However, the reality of this drug is much more complicated. It has a slew of side effects and is much less effective on women that Viagra is for men.
More Information on Libido Lifting Pills
Although pills that boost libido may help, it is important to consider several different routes of treatment. For example, many women lose their libido for emotional or psychological reasons, and when this happens it is a good idea to talk to a therapist. Having a strong relationship with your partner that includes open conversations about sex and sexual desires can also help boost libido. Women who are interested should talk to their doctors about the risks and benefits of these libido lifting pills, to determine the most suitable treatment. Click here to learn more about treating loss of libido during menopause.
Sources
Basson, R. (2010). Testosterone therapy for reduced libido in women. Therapeutic Advances in Endocrinology and Metabolism, 1(4), 155-164. http://doi.org/10.1177/2042018810379588
Mayo Clinic Staff. (2015). Low sex drive in women. Retrieved November 25, 2015, from http://www.mayoclinic.org/diseases-conditions/low-sex-drive-in-women/basics/definition/con-20033229