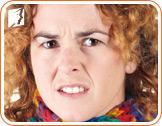 If you're going through early menopause, you've probably realized by now that you have a tough road ahead of you. Not only does menopause signal the end of your fertile years, it also causes a host of uncomfortable physical symptoms. These major changes can leave you feeling anxious and depressed, as your body goes through this phase of life prematurely.
What Is Early Menopause?
Menopause is a major life transition that occurs when the female body begins to slow production of essential hormones like estrogen and progesterone to prepare for the end of fertility. This transition generally begins between the ages of 45 and 55. Thus, women who start menopause sooner than age 40 are said to be experiencing early menopause. Indicators of early menopause include: missed or irregular periods, hot flashes, night sweats, and vaginal dryness.
3 Tips to Cope with Early Menopause
Aside from the physical symptoms, early menopause can significantly affect your emotional state. If you're experiencing negative feelings as a result of early menopause, try these suggestions for improving your mood and managing volatile emotions.
Meditation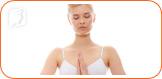 Try practicing meditation, either on your own or with the guidance of a group class. Meditation allows you to focus your mind on positive thoughts and energy. Just as importantly, it provides you with valuable private time to get away from the stress of home and work life.
Treat Yourself

During this life transition, it's important to treat yourself to something new or special. Buying a new piece of clothing that flatters your figure, getting a massage or spa treatment, or going on a vacation are all good ways to treat yourself and distract from uncomfortable symptoms.
Find Support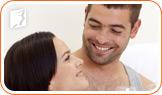 Try not to feel embarrassed to talk with your partner or friends about early menopause. Many other young women experience early menopause, and you are not alone. If you feel embarrassed, look to female family members who have gone through menopause for support. You can also join an online community or talk to your doctor for support during this phase.
Recommendation
If you think you may be going through early menopause, consult with your doctor to confirm the cause of your symptoms. Once early menopause has been diagnosed, you may want to seek out a variety of treatments. For more information about early menopause and how to treat it, follow the links below.
Sources
BMJ Group. "Menopause: What is it?" Patient Leaflet. 2007.
Hopkins, Virginia. Lee, John R. M.D. What Your Doctor May Not Tell You About Menopause. New York: Warner Books Inc., 1996.
Love, Susan M.D. Menopause and Hormone Book. New York: Three Rivers Press, 2003.
Martin, Raquel. The Estrogen Alternative. Rochester, VT: Healing Arts Press, 2000.