Adjusting to the changes of menopause can be challenging. From hot flashes and mood swings to fatigue and depression, menopause can take its toll on any woman. Fortunately, there are steps you can take to treat your symptoms. Learn more about how taking care of yourself can reduce the frequency and duration of your symptoms.
Exercise
Daily activity not only does wonders for your physical health, but it can positively impact your overall well-being. Exercise for at least thirty minutes a day five days a week to see the best results. Some aerobic exercises you can partake in include swimming, jogging, brisk walking, or dancing.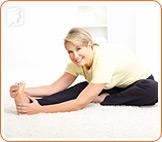 Aerobic exercise also promotes the loss of fat around the abdomen, which can curb menopausal weight gain many women experience. To prevent the onset of osteoporosis during postmenopause, incorporate strength training into your regular exercise regime. A good way to do this is to incorporate yoga or Pilates classes. Strength training helps retain bone density, which helps prevent the onset of osteoporosis in later years.
Wave Stress Good-bye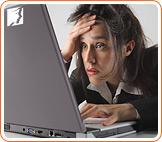 Children, problems at work, relationship issues - these stress factors can aggravate menopause symptoms, such as mood swings, irregular periods, and loss of libido, which can lead to more severe problems like depression. Figuring out what is causing your stress is the first step in managing it. Once you know your triggers, try stress-relieving techniques such as meditation, acupuncture, or yoga.
These techniques are great ways to help you find clarity, so you can better focus on maintaining your physical and emotional health.
Find Support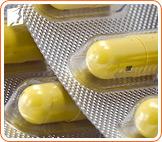 If you need help, seek it out. While most women face menopause without any major upsets, about 15% of women will experience menopausal depression. This can easily lead to fatigue, sadness, tension, and poor sleep. If your sleep is disturbed, a cup of herbal tea or a glass of warm milk can help it come easier. If this doesn't work, consult your doctor who may prescribe an antidepressant medication to help improve your emotional state. Common medications can also help relieve hot flash and night sweat episodes associated with menopause.
Dealing with menopause comes with its share of frustrations, but there are resources available to help you. Click on the following link to learn how to treat yourself while dealing with menopause.
Sources
BMJ Group. "Menopause: What is it?" Patient Leaflet. 2007.
Hopkins, Virginia. Lee, John R. M.D. What Your Doctor May Not Tell You About Menopause. New York: Warner Books Inc., 1996.
Love, Susan M.D. Menopause and Hormone Book. New York: Three Rivers Press, 2003.
Martin, Raquel. The Estrogen Alternative. Rochester, VT: Healing Arts Press, 2000.