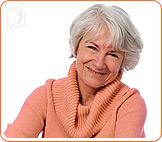 For many women, the onset of menopause can come with a wealth of sexual insecurities and issues. One of the biggest contributors to a loss of libido during this time is vaginal dryness, a condition that can make a woman's vagina sore and itchy. Fortunately, there are simple ways of boosting your sex drive and enjoying your sex life again. Read on for some simple steps that will make you feel great while relieving one of the more unpleasant menopausal symptoms.
Exercise
Jogging, swimming, biking, hiking, or walking - they don't just make you healthier, they make you feel better, more energetic, and positive. If strenuous exercise or a strict routine is uncomfortable and difficult to handle, try activities like gardening, Pilates, or just playing outside with your children. Anything that gets your heart pumping will help boost your sexual drive and your self-confidence.
Stress Relief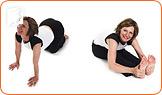 Feeling tired? Overworked? Stress worsens the symptoms of vaginal dryness and many of the other symptoms of menopause that can leave you feeling irritable. Try taking up yoga or practice other activities like breathing techniques that leave you feeling relaxed and fulfilled.
Oils and Lubricants
One of the most significant causes of self-confidence and sex drive loss during menopause is vaginal dryness. Fortunately however, there are plenty of lubricants, herbal remedies, and prescribed medications that can help you to relieve your condition, like water-based lubricants and coconut oils for example. Combined with a healthy diet and exercise, these products will help you rediscover your sex drive.
Set the Mood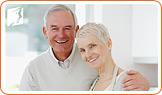 Dress up for each other and have an intimate dinner alone and away from the stresses of daily life. Set the lights according to the occasion, put on some romantic music, and cook up some aphrodisiacs to go with your dinner. Try well known stimulants like shellfish, chocolate, strawberries, and red wine.
Have Sex
Having frequent intercourse with your partner is actually recommended during menopause because arousal stimulates vaginal lubrication. If dryness is a problem, take things slower and use lubricants on both you and your partner's genital area.
More Information
Vaginal dryness during menopause can feel like an insurmountable barrier to enjoying intercourse, but following these steps will bring your sensuality and confidence back on track. Click on the articles below for further information on how to deal with this troublesome symptom.
Sources
Love, Susan M.D. Menopause and Hormone Book. New York: Three Rivers Press, 2003.
The Changing Body: Menopause Handbook.(n.d)."Vulvovaginal Symptoms". Retrieved from www.menopause.org
"Vaginal Dryness". Mayo Clinic Health Resource. 2007