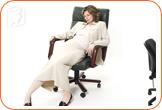 Narcolepsy is a condition that can cause you to fall asleep at inappropriate times during the day and decrease your productivity both at work and at home. Hormonal fluctuations associated with menopause increase your likelihood of developing sleep disorders like narcolepsy.
Although there is no known cure for narcolepsy, there are treatment options for you that may involve medication and changes in your daily habits. Read on for tips that can help you battle narcolepsy during menopause.
Take a Cat Nap.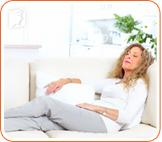 You're most prone to falling asleep suddenly when you're tired. Keep track of the times of day when you feel the sleepiest. You may need to adapt by taking brief 15-minute naps occasionally. However, don't take more than two naps a day. If you need to, talk with your boss about modifying your work schedule so that you can take advantage of the times of day when you feel most awake. He or she should comply with the Americans with Disabilities Act to help you create a schedule that works for you.
Create a Sleeping Routine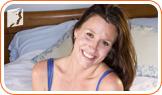 In order to curb exhaustion during the day, make sure you are getting a good night's sleep. Try to go to bed at the same time each night and wake up at the same time every morning so your body can fall into a rhythm and maintain regular hours of sleeping and waking.
Give Up Your Vice
If you smoke or drink, these stimulants can greatly affect your sleeping routine. Not only do they disturb your rest at night, but they may make you feel tired during the day and more prone to falling asleep suddenly.
Exercise Regularly
Exercising after work can help you fall asleep faster and get a higher quality of rest at night. Just remember not to exercise too late in the day because this could ruin your chances at getting enough rest when you go to bed. Leave a three hour gap between the time that you finish your workout and the time you go to bed.
Be Careful with Medications
Many over the counter remedies such as cold medicines contain sleep-inducing substances. Take care to check packaging carefully, as these types of medication can easily disrupt normal sleep patterns.
More Information about Sleep Problems during Menopause
The average person should get between seven and eight hours of sleep every night. If you are experiencing less sleep, it may be due to a sleep disorder. Click the following link to learn more about sleep disorders.
Sources
Breus, Michael. "Menopause and Sleep". MedicineNet.
Love, Susan M.D. Menopause and Hormone Book. New York: Three Rivers Press, 2003.
Walsleben, Joyce M.D. "Ask the sleep expert: menopause and insomnia". National Sleep Foundation.
National Institute of Health.(n.d)."Your Guide to Healthy Sleep". Retrieved from April 2006.