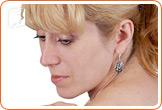 Between mood swings, irregular periods, and concerns over the impending loss of fertility, it can be easy to become entangled in constant worries during the onset of menopause. Not helping matters is the fact that hormones are in constant disarray during this period, causing a host of additional emotional effects, including stress and anxiety.
So what to do? Fortunately, there are steps that you can take right now to not just calm down during menopause, but to nip many of your symptoms in the bud. Keep reading to learn more about methods to stop worrying during perimenopause and relieve many symptoms.
Exercise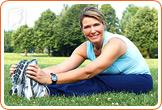 People don't just exercise to get fit. They do it to feel better in the mind, body, and soul. A bit of physical activity everyday will boost your self-confidence and help take your mind off menopause and its more unpleasant symptoms. Exercise also provides an added bonus by helping balance hormonal production, offsetting the symptoms of menopause.
Talk to Your Loved Ones
It's not easy to communicate with others about menopause, but this is especially important during the onset of this important life transition. Be sure to talk to your partner and other loved ones about the changes that you are experiencing. They may be able to help you cope and assist in relieving many of your symptoms.
Eat Right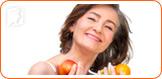 During menopause, you'll likely have plenty of cravings for unhealthy snack foods. Don't give in. Eating a healthy, balanced diet will not only help you feel better; it will also help your body to boost its production of many important hormones, relieving many of the most common symptoms of menopause.
Meditate
Contrary to popular belief, yoga isn't just for the hyper-flexible. Meditative activities in a group setting have been found to help women cope with their menopausal symptoms. Find a yoga club nearby and try it.
Do Things for You
What's the best way to stop worrying? Taking time for yourself. Make sure you make time every day for an activity you enjoy, whether that be curling up with a good book, going for a walk, or just lounging outside. Think about what makes you happiest and do it.
So there you have it, some methods that can help you better cope with your menopause symptoms and even find some relief. Do you want to know more? Click here for more information about perimenopause symptoms.
Sources
Hutchinson, Susan M.D. "The Stages of a Woman's Life: Menstration, Pregnancy,Nursing, Perimenopause, Menopause." November 2007.