Night sweats can be triggered by a number of events including pregnancy, menopause, thyroid disease, fever, and weight gain. However, there are certain external factors that can provoke or intensify these hot flashes that happen while you are sleeping.
How Can I Cure Night Sweats?
Truthfully, there's no cure for menopausal night sweats. But there are steps you can take to prepare your body for a restful night and minimize the effects of night sweats. Read on to learn how you can combat night sweats that have been keeping you up at night.
The best and easiest ways to treat night sweats:
Change Your Diet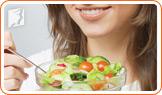 To help ease the intensity and frequency of night sweats, it's best to go from the inside out. You may unknowingly be consuming food and drinks that trigger your night sweats such as spicy things, alcohol, and hot drinks. Carefully plan your dinner ahead of time and steer clear of those seemingly relaxing glasses of wine and cups of tea before bed.
Don't take a Hot Shower Before Bed
Showering is a great way to unwind from your day, but hot water can raise your body's temperature right before you sleep — a time during which you should be cooling down.
Stay Away From Certain Medicines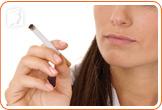 This may not sound like an obvious approach, but there are certain medicines that that can stimulate the body. For example, the caffeine in some pain medications can excite your body rather than help it relax. Diet pills and nicotine are also potent substances that have the ability to change the way your body functions and can trigger night sweats.
Makeover Your Bedroom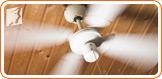 Try making some small changes. Put a portable fan near the bed, use light bedding that consists of several layers instead of one thick comforter, and lower the temperature in the room. If you share a bedroom with a partner, discuss the changes you'll be making in the bedroom and how you can make them without affecting your partner's sleep.
Make an Appointment with Your Physician
There are other treatments available. Some drugs prescribed by your doctor may help relieve night sweats. Those with severe night sweats may even need to consider surgery. These methods should only be considered after you have tried some of the easier and more natural options that pose less of a health risk. If your night sweats persist, talk to your doctor to determine the best treatment.
Recommendation
Remember to drink plenty of water during the day and keep a glass of ice or cold water near your bed. You can use it to cool down your skin or drink it throughout the night. Click on the following link to read about the top recommended treatments for night sweats.
Sources
Boston Women's Health Collective. "Hot Flashes, Night Sweats and Sleep Disturbances". Our Bodies, Ourselves, 2006.
The National Institute of Health. "Signs of the Menopausal Transition" www.nih.gov
Von Muhlen, DG, et al. "A community-based study of menopause symptoms and estrogen replacement in older women". Maturitas. Sept 1995; 22(2):71-8.