Loss of libido is a common side effect of hormonal fluctuations during menopause. Sometimes it can be caused or worsened by other symptoms of menopause, such as hot flashes, mood swings, stress, and vaginal dryness. These symptoms can make a woman feel uncomfortable and unattractive. Many women struggle with these symptoms, and there are ways they can be treated safely and naturally. Read on for answers to frequently asked questions about loss of libido during menopause.
What Causes Lack of Libido?
Many factors can be attributed to low sex drive. The most common factors include: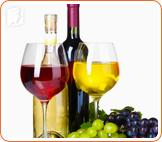 Drug abuse
Alcohol intake
Diabetes
Physical factors include:
Hormonal imbalance
Imbalances in hormonal levels and deficiencies are at the root of many symptoms of menopause including loss of libido during and after menopause. Abnormalities in the production of luteinizing hormone (LH) often cause lack of desire in women, LH helps regulate the menstrual cycle and ovulation (egg production).
Anemia
This is common in many women due to loss of iron during menstruation.
Hyperprolactinaemia
A rare disorder that causes the pituitary gland to become overactive.
Psychological causes of low libido are very common and include:
Depression
Insomnia
Mood swings
Strains in your romantic or work relationships
What Should I Do If I Have a Low Libido?
Talk to your doctor about your symptoms, and he or she can help you to address your low sex drive and may perform necessary testing. Alternatively, visiting a family planning clinic may be beneficial because healthcare practitioners there will be familiar with this type of problem and will be able to offer helpful advice.
Are There Medications I Can Take to Cure Loss of Libido?
Testosterone has been used by doctors for years to help restore libido in women. The hormone is often incorrectly classified as being an exclusively "male hormone", but it plays an important role in female libido, too. Now it is available as a skin patch, which has proven effective in clinical trials.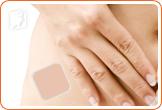 In recent years, hormone replacement therapy (HRT) has become a popular method to treat low sex drive as well as other menopausal symptoms such as hot flashes and vaginal dryness. Side effects have labeled HRT controversial, but if used following current guidelines - taking the lowest dosage in the shortest period of time - it can be very effective at improving libido during menopause.
Life during and after menopause shouldn't mean the end of a satisfying sex life. Restoring your libido is not an overnight process, but seeking help either through your doctor or using other methods like HRT or natural herbal supplements can aid the process. For more information on loss of libido and how to treat it, follow the links below.
Sources
Channon L.D and Ballinger S.E. "Some Aspects of Sexuality and Vaginal Symptoms during Menopause and their Relation to Anxiety and Depression". British Journal of Medical Psychology. June 1986. 59 (2): 173-80.
Sarell, Philip, M.D. "Psychosexual effects of menopause: Role of androgens". American Journal of Obstetrics & Gynecology. March 1999. 180: 3S-II.
Studd, John. "Loss of Libido and Menopause". The Management of Menopause. Annual Review 1998. Partenon Publishing.