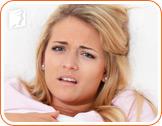 Every year, thousands of women experience a decline in estrogen, which for some women can lead to early menopause. For younger women coping with the effects of menopause, the change can often come as a shock. From hot flashes to vaginal dryness, these bodily changes can be disruptive and frustrating. To cope with these effects and find relief from menopause symptoms, many women are turning to hormone therapy and alternative medicines.
Read on to learn about the treatments available for the physical effects of early menopause.
Hormone Replacement Therapy for Early Menopause
Considered the most effective treatment for symptoms of menopause, hormone replacement therapy (HRT) is often met with controversy. Using either estrogen alone or in combination with progesterone, HRT can relieve menopause symptoms and is also a preventative measure for osteoporosis.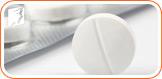 Many women feel unsure about HRT due to reports of increased risk for breast cancer, heart disease, and stroke. However, for women experiencing early menopause, the benefits of hormone therapy are often believed to outweigh the risks.
Alternatives to Hormone Replacement Therapy
These alternatives or a combination thereof may be most suitable for a woman depending on her symptoms and personal preferences.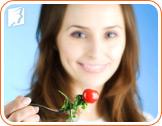 Lifestyle changes. Eating a balanced diet, getting regular exercise, and avoiding caffeine, smoking, and excessive alcohol intake can help alleviate hot flashes, disturbances in sleep, and mood swings caused by early menopause.

Stress relievers. Hit the yoga mat, practice meditation, or get a massage. Many women have reported relief from a number of menopause symptoms through use of these stress-relief techniques.

Vaginal moisturizers and lubricants. Available over the counter, these products can help reduce vaginal dryness and provide relief from pain during intercourse.

Vitamins. Supplementing your diet with calcium and vitamin D can help preserve bone health before, during, and after menopause. Doctors recommend taking a minimum of 1,000 mg of vitamin D and 1,200 mg of calcium.

Prescription medication. Drugs such as gabapentin or serotonin reuptake inhibitors (SSRIs) have been shown to help treat hot flashes. Before going down this road, though, you should speak to your healthcare professional about potential side effects.
Early menopause is something many women have to face. It's important to understand your treatment options - if your symptoms require treatment - and choose the approach that's right for you. Click on the following link to read about other treatments for early menopause.
Sources
Love, S. (2003). Menopause and Hormone Book. New York: Three Rivers Press.
National Health Service UK. (2014). Menopause: five self-help tips. Retrieved January 26, 2016, from http://www.nhs.uk/Livewell/menopause/Pages/Menopauseselfhelp.aspx
Office on Women's Health. (2010). Early menopause (premature menopause). Retrieved January 26, 2016, from http://womenshealth.gov/menopause/early-premature-menopause/