Menopause symptoms can disrupt your routine and well-being when hot flashes or constant fatigue become daily stressors. If you start to notice the first signs of menopause and are worried about your symptoms, then it's time to talk to your doctor about menopause. Read on to find out more about what things to consider when talking to your doctor.
Finding the Right Doctor
Finding the right doctor to treat your menopause symptoms is easier than you might think. Before going to the doctor's office, make a list of questions to ask about menopause, such as: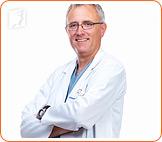 What lifestyle changes should I make now that I am approaching menopause?

Do you specialize in treating menopause symptoms or middle-aged women?

What is common between menopausal women who experience a lot of difficulty with menopause symptoms?

Should I take hormone replacement therapy?

Are there alternative therapies available if I don't want to take prescription medications?
A healthcare professional will be able to answer questions related to issues of menopause and reassure you that this is a natural part of life and that support is available.
What Are the Qualities I Should Look for in a Doctor?
When seeking a healthcare professional familiar with tackling menopause-related issues, be sure to look out for the following key qualities: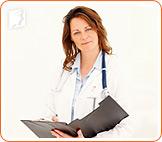 Readiness to hear your concerns

Comfort in discussing your particular health concerns with you

Knowledge of the field, including in-depth knowledge about treatments for menopause symptoms

Flexibility to make meaningful decisions and suggest alternatives
You should feel at ease with your doctor and be able to talk to him or her about whatever you are experiencing. If you don't particularly get along with certain doctors, you should not feel obligated to continue seeing them. Another doctor may be better suited to your needs.
Embarrassment Should Never Be an Issue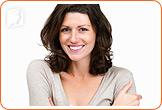 As menopause approaches, the changes that happen to your body can be uncomfortable and puzzling. Although these changes may seem difficult to talk about with a doctor, to ensure your health, it's important to ask questions that may feel embarrassing. When you ask questions, your doctor should listen and discuss your problem to discover its root cause and help you find a solution. If you feel more embarrassed around a particular doctor, you should start seeing a different one. Your doctor should never make you feel embarrassed or ashamed of anything that's happening with your body.
Menopause is a time of transition and unexpected surprises for many middle-aged women. A qualified healthcare professional can help you put what you're feeling into perspective and find ways to alleviate not only your physical symptoms, but also your emotional ones through lifestyle changes or a hormone-balancing program.
Follow the links below to find out more information about treatments for menopause symptoms.
Sources
Love, S. (2003). Menopause and Hormone Book. New York: Three Rivers Press.
National Institute on Aging. (2015). Choosing a Docotor. Retrieved February 9, 2016, from https://www.nia.nih.gov/health/publication/choosing-doctor