If you're going through menopause, it's likely you would like to relieve any disruptive symptoms you are experiencing. Fatigue may be wearing you down at work. Night sweats can stop you from getting the sleep you need. Hot flashes might strike with no warning. These natural physical reactions to changes in your hormone levels can be overwhelming and frustrating.
Fortunately, there are many treatment options available. Lifestyle changes in conjunction with alternative medicines — like black cohosh — can help you to find relief and get your life back to normal. Black cohosh has a reported ability to ease the symptoms of menopause. Keep reading to learn more about its composition and side effects, and the possible benefits of using this herb to treat menopausal symptoms.
What Is Black Cohosh?
Black cohosh is a somewhat mysterious alternative medicine. Little is known about the plant other than the fact that it has been used widely through the ages for the treatment of women's health issues. Why this is the case and how it works is not fully understood.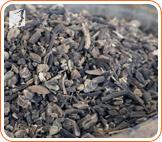 Many women have touted black cohosh as effective in treating symptoms of menopause. And while anecdotal accounts are no substitute for scientific evidence, they also cannot be ignored. Some have speculated that its effectiveness lies in the fact that black cohosh contains phytoestrogens, plant compounds with molecular structures remarkably similar to human estrogen. Because imbalanced estrogen is the primary cause of menopause symptoms, replacing this hormone with plant-based hormones may be responsible for the reported relief from black cohosh.
What Are the Side Effects?
Taking black cohosh can result in a number of side effects, including: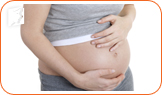 Black cohosh is not recommended for pregnant women, due to its occasional use as a way to induce birth. Prolonged use of this herb has also been linked to certain side effects, though no research exists to firmly establish this link. Black cohosh may also cause adverse reactions in women who experience allergic reactions to aspirin.
Should You Try Black Cohosh?
Deciding whether or not to incorporate black cohosh into your menopausal treatment regime is dependent upon individual circumstances. For the best results, take black cohosh in conjunction with lifestyle habits like a balanced diet and regular exercise. In combination, these methods can have a large impact on relieving your menopause symptoms.
For more information on the symptoms of menopause and how to treat them, follow the links below.
Sources
BMJ Group. "Menopause: What is it?" Patient Leaflet. 2007.
Hopkins, Virginia. Lee, John R. M.D. What Your Doctor May Not Tell You About Menopause. New York: Warner Books Inc., 1996.
Love, Susan M.D. Menopause and Hormone Book. New York: Three Rivers Press, 2003.
Martin, Raquel. The Estrogen Alternative. Rochester, VT: Healing Arts Press, 2000.