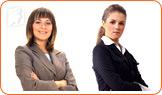 Experiencing hot flashes, vaginal dryness, and mood swings while dealing with demanding schedules and tight deadlines in the workplace can seem like a nightmare situation. For many women, the stress of dealing with menopausal symptoms in the workplace or can not only lead to additional problems at work, but also problems at home.
Read on for tips about how to deal with your menopause symptoms in the workplace.
Tips for Coping with Your Symptoms
The toll of menopause symptoms affect not just you, but your colleagues in the workplace as well. More than 50% of women who experience menopause struggle with its symptoms daily. From sleep deprivation to memory loss, these symptoms can wreak havoc on both the body and mind. In the workplace, most menopausal women are at an age where they are hitting their professional peak, but as menopause hits and hot flashes begin, suddenly everything can seem like it's unraveling. You can regain your body and work life by implementing these few tips:
Diet
Avoid excessive consumption of caffeine and alcohol, and replace it with extra water. Drink eight glasses of water a day, eat fruits, vegetables, and red meat to provide the energy and nutrients you need to increase your cardiovascular health.
Exercise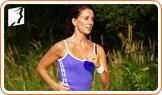 Touted as one the best stress relievers and recommended by experts, exercise not only releases the mood enhancing chemical serotonin, but improves your overall physical health. Light to moderate intensity activity for thirty minutes a day, five times a week, can be the difference between feeling in peak form or pulling your hair out.
Meditation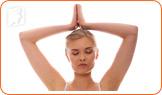 Repeating a simple mantra can go a long way to calming your heart rate. When and if you feel the urge to scream after a mood swing erupts, stop and take a few deep breathes, then repeat calming phrases to yourself. If meditation is not the solution you're looking for, there are a variety of stress relieving techniques such as yoga or acupuncture that are proven to have positive effects when used to reduce stress.
Natural supplements
If lifestyle changes are not enough to make these disruptive menopause symptoms disappear, then try taking a herbal supplement to balance your hormonal levels, such as soy, ginkgo biloba or ginseng.
Every woman is different and therefore reacts differently. However, menopause is a challenge that can be overcome with support and lifestyle change. Click on the following link to learn more about menopause treatments.
Sources
BMJ Group. "Menopause: What is it?" Patient Leaflet. 2007.
Hopkins, Virginia. Lee, John R. M.D. What Your Doctor May Not Tell You About Menopause. New York: Warner Books Inc., 1996.
Love, Susan M.D. Menopause and Hormone Book. New York: Three Rivers Press, 2003.
Martin, Raquel. The Estrogen Alternative. Rochester, VT: Healing Arts Press, 2000.