Every woman will go through the menopausal transition at some point in their lives. Most of those women will even experience symptoms. Some of the most common symptoms including: hot flashes, night sweats, and loss of libido.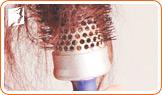 Many of these physical and emotional menopause symptoms can be uncomfortable for a number of reasons. Luckily, there are easy, affordable treatment options available, regardless of symptoms. Learn more about the most budget-friendly menopause treatment options.
Menopause Treatment on a Budget
Exercise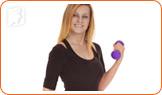 One of the cheapest, most effective methods of treating menopause symptoms is incorporating exercise into your routine. This will not only do wonders for your overall well-being, working out is very inexpensive. Once you have exercise clothes and shoes, you have everything you need to get healthier.
Not only is exercise good for your health, it can help manage your menopause symptoms. At least thirty minutes of physical activity per day five days a week is recommended. There are plenty of options for working out, some of them include swimming, jogging, dancing, strength training, and yoga. Just be sure not to exercise too close to bedtime so that you do not trigger night sweats.
Dietary changes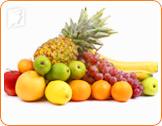 Eating a balanced, nutritious diet can go a long way in managing your menopause symptoms. While some foods, such as spicy foods, Trans fats, processed foods, and sugary foods can trigger your menopause symptoms, other foods can reduce the frequency and intensity of your symptoms. Eating a diet full of whole grains, yogurt, fruits, vegetables, and lean meats can positively impact your health.
Avoiding alcohol, caffeine, and tobacco is also recommended in order to avoid symptom triggers. Cutting back on these substances will also help you save money in the long run.
Other Treatment Options
Even though proper diet and exercise can positively impact your health and will typically reduce the intensity and frequency of symptoms, sometimes women need additional help managing their menopause symptoms. Other treatment options available include herbal remedies, alternative medicines, and—as a last resort—hormone replacement therapy (HRT).
Sources
BMJ Group. "Menopause: What is it?" Patient Leaflet. 2007.
Hopkins, Virginia. Lee, John R. M.D. What Your Doctor May Not Tell You About Menopause. New York: Warner Books Inc., 1996.
Love, Susan M.D. Menopause and Hormone Book. New York: Three Rivers Press, 2003.
Martin, Raquel. The Estrogen Alternative. Rochester, VT: Healing Arts Press, 2000.