Although menopause is a natural transition for women, it does cause a lot of symptoms that can greatly affect a woman's life. Menopause is different for every woman, though the majority will suffer from several menopause symptoms. Treatment for menopause is almost always necessary for all women looking for relief.
What Treatments for Menopause Are Available?
A woman looking to relieve her menopause symptoms has three types of treatment for menopause to consider: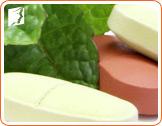 Lifestyle changes. This includes eating a balanced diet and performing regular exercise.

Alternative medicine. Herbal remedies are the most well-known of alternative medicines for menopause.

Medications and surgery. Hormone replacement therapy (HRT), while having been shown successful, carries numerous health risks.
While such lifestyle changes are often an effective treatment for menopause, they alone cannot address the underlying cause of menopause symptoms — hormonal imbalance. Fortunately, natural supplements can be combined with lifestyle changes to provide a safe and effective treatment for menopause. While medical intervention is not usually necessary, some women may wish to consider HRT if they are unable to relieve their menopausal symptoms through other methods.
How Do I Choose a Treatment for Menopause?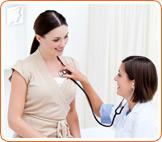 Your doctor will help you establish the right menopause treatment for you.The task of choosing a treatment for menopause is never an easy one. Every woman has different needs and will know her body well enough to understand which treatment for menopause is likely to be most successful. However, to help make this decision, it is advisable to talk to your healthcare professional to discuss your medical history and to see if you need a prescription treatment. Your doctor will assess all of your menopause symptoms and help establish the right menopause treatment for you.
Is HRT the Best Treatment for Menopause?
The answer is no. Used in the short-term, HRT is an effective treatment for menopause, but it is related to certain cancers. However, if you suffer from certain health conditions, you may not be suitable for HRT, so be sure to talk to a doctor about your specific conditions.
Are Natural Remedies an Effective Treatment for Menopause?
Alternative approaches involve little to no risk and can be an extremely effective treatment for menopause. Herbal remedies are a viable option to treat the hormonal imbalance that occurs during menopause.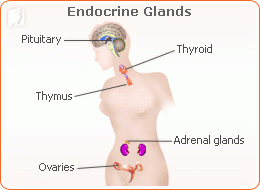 There are two types of herbal supplements that can be used as a treatment for menopause: phytoestrogenic and hormone-regulating supplements. The latter are safer because they don't contain any estrogen and they don't add plant hormones into the body like phytoestrogenic herbs do.
Hormone-regulating supplements stimulate a woman's hormone production by nourishing the pituitary and other endocrine glands, causing them to more efficiently produce natural hormones. This ultimately results in balancing not only estrogen, but other hormones such as progesterone. These supplements can be considered the safest treatment for menopause.
Sources
BMJ Group. "Menopause: What is it?" Patient Leaflet. 2007.
Hopkins, Virginia. Lee, John R. M.D. What Your Doctor May Not Tell You About Menopause. New York: Warner Books Inc., 1996.
Love, Susan M.D. Menopause and Hormone Book. New York: Three Rivers Press, 2003.
Martin, Raquel. The Estrogen Alternative. Rochester, VT: Healing Arts Press, 2000.