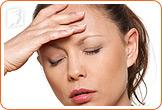 During menopause, your body may experience some uncomfortable and stressful symptoms. Some symptoms are mild or sustained throughout the day, and some may come in sudden episodes. You might find that you are suffering from hot flashes, headaches, fatigue, and mood swings, among other symptoms. These side effects can be irritating and disruptive to your daily routine.
The workplace can be a particularly difficult place to manage your menopausal symptoms. A sudden hot flash during a presentation, sitting at your desk all day suffering from uncomfortable vaginal dryness, and experiencing mood swings while talking to your boss are all difficult situations. Read on for three tips to help manage the emotional and physical symptoms of menopause in the workplace.
Wear Comfortable Clothes
Especially in an office job, menopausal symptoms can be aggravating and uncomfortable. Be sure to wear clothes that allow for sudden and irritating symptoms. Wear layers that can be easily removed in case of a hot flash episode. Loose pants or dresses are also preferable to a tight skirt, as they can ease any discomfort in the vaginal or abdominal area. Wear cotton underwear; this will be more comfortable if you are suffering from vaginal dryness.
Take a Break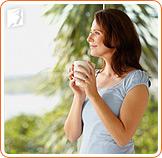 Your physical and emotional symptoms can sometimes be overwhelming. A hot flash in a public place is a stressful episode to deal with, especially if you are presenting to a board room of professionals. Similarly, a mood swing may not be easy to control under the pressure of making a deal or replying to a complicated email. If you do feel that your menopausal symptoms are too much to handle, don't be afraid to take a moment outside the office. Go into the hallway for five minutes to cool down, or make yourself a cup of iced tea. You can then return to work feeling calmer and more positive.
Drink Plenty of Water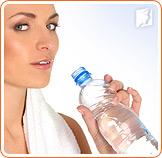 Do not underestimate the health benefits of staying hydrated. Keeping your body constantly hydrated will help balance your emotional state and ease sudden, dramatic mood swings and hot flash episodes. If you are suffering from hot flashes or night sweats, it is especially important to replenish your water levels. Keeping your body supplied with water will also ward off headaches and fatigue that may be accompanying your menopausal symptoms. Drinking plenty of water will leave you energized and ready to face the challenges of a day at the office.
Menopausal symptoms can be challenging to deal with in any environment, whether it is at home, in the office, or out in public. For more information on menopausal symptoms and how to treat them, follow the links below.
Sources
BMJ Group. "Menopause: What is it?" Patient Leaflet. 2007.
Hopkins, Virginia. Lee, John R. M.D. What Your Doctor May Not Tell You About Menopause. New York: Warner Books Inc., 1996.
Love, Susan M.D. Menopause and Hormone Book. New York: Three Rivers Press, 2003.
Martin, Raquel. The Estrogen Alternative. Rochester, VT: Healing Arts Press, 2000.