Review on December 03, 2009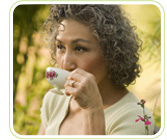 Green tea has long been thought to hold health giving properties but until recently there has been very little research on the subject. This study aimed to look into the way in which green and black tea consumption could lower the risk of ovarian cancer in women. As women are especially at risk from this type of disease during menopause and post menopause this could be important news for women of that age group. Menopause can give a host of uncomfortable side effects and as estrogen levels lower significantly, post menopause, hormone based cancers which can occur in the breasts and ovaries can also become a major problem.
A study conducted in Sweden consisted of a population based mammography study from 1987 to 1990. Overall, 61 057 women aged 40 to 76 years old took part and each was assessed through a 67 part food frequency questionnaire. The age of the participants meant that all the women involved had been through menopause or were going through menopause at the time. Once the questionnaire was completed each of the women was followed for cases of ovarian cancer until the study was completed in 2004.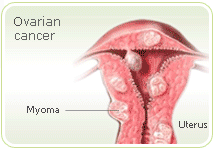 Most of the women involved were followed for an average of 15.1 years after the initial questionnaire and 301 cases of ovarian cancer were identified during this time. In relation to tea consumption, researchers found that those women who never or seldom consumed either green or black tea were at a higher risk of contracting ovarian cancer than those patients who consumed one cup, two cups or more than two cups a day. Every cup of tea per day surmounted to an 18% reduced risk of contracting the cancer according to this research.
Women who are going through or have been through menopause may find this research helpful as they are at a higher risk of contracting ovarian cancer than younger women. Including tea in a diet is an easy way to dramatically cut the risk of ovarian cancer in women after menopause and this type of lifestyle change is just one of the many ways women can help themselves to stay healthy after menopause. For more information about this topic women should refer to their doctor.