Review on December 10, 2009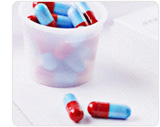 The after effects of menopause, mostly estrogen loss, can be debilitating to the daily life of a woman. The symptoms associated with menopause - hot flashes, night sweats, vaginal dryness and incontinence - can be bothersome so many women turn to hormone therapy for relief. But after menopause, hormone therapy can be an even greater aid, combating many more serious problems, diseases and conditions that develop as a result of low estrogen levels. Yet, hormone therapy is not without its own set of side effects. Among the recent concerns of the risks associated with post menopause hormone therapy, is its effect on women who have already had one myocardial infarction. The concern is whether the use of hormone therapy will cause fatal coronary heart disease. To determine this hypothesis, this study was conducted.
Coronary heart disease is the leading cause of death in women. The number of deaths cause by coronary heart disease is more than any other diseases combined, even cancer. Because of this alarming statistic, there is much ongoing research to determine why the numbers are so high and how to lower them. New questions arise about the role of hormone therapy use in post menopause women with coronary heart disease. The findings from the Heart and Estrogen/Progestin Replacement Study (HERS) were reviewed. Included in the study were 981 women past the stages of menopause. All of the participants were between the ages of 30 to 79 years and had already had a myocardial infarction between July 1986 and December 1996. Information on their hormone therapy use was obtained from the Group Health Cooperative computerized pharmacy database.
Included risk factors were smoking status, weight, hysterectomy status, cholesterol level as well as medical conditions such as diabetes, hypertension and congestive heart failure.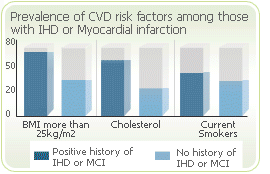 The women received yearly follow-ups to update information on hormone therapy use and health. After three and a half years of follow-up, the results showed that 186 of the 981 women had recurrent coronary events. These findings lead to the conclusion that there was no difference in the risk of reoccurring coronary events between current hormone therapy users and non hormone therapy users. There was however a larger increase of risk for hormone therapy users during the first sixty days of starting hormone therapy use. This risk reduced however after year long or more use.
Many women take hormone therapy after menopause. There are certain risk factors involved in taking this therapy, but fortunately, as this study has shown, hormone therapy use does not increase the risk of coronary heart disease death in women who've already had a myocardial infarction.
Sources
BMJ Group. "Menopause: What is it?" Patient Leaflet. 2007.
Hopkins, Virginia. Lee, John R. M.D. What Your Doctor May Not Tell You About Menopause. New York: Warner Books Inc., 1996.
Love, Susan M.D. Menopause and Hormone Book. New York: Three Rivers Press, 2003.
Martin, Raquel. The Estrogen Alternative. Rochester, VT: Healing Arts Press, 2000.