Review on January 28, 2008
The traditional Chinese practice of acupuncture, a procedure in which fine needles are inserted at strategic areas on the body, has gained adherents over millennia. Today, researchers may have concrete evidence for its benefits. A recent comprehensive study published in the British Medical Journal found that acupuncture can bring relief to patients with chronic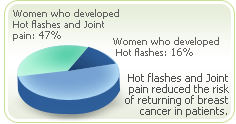 A group of investigators carried out a study in 12 different acupuncture practices. The 401 subjects ranged in age from 18 to 65 and suffered from migraine or tension headaches at least twice a month. They were required to maintain a headache diary for four weeks before treatment began, then for a period of three months as they underwent up to twelve acupuncture treatments from qualified doctors.
The report discovered that the volunteers receiving acupuncture treatments noted markedly less frequent and less intense migraines & headaches than volunteers in the control group. The test subjects reported a 34 percent decrease in headaches, as opposed to 16 percent in the control group. The acupuncture patients also took 15% less medication, took 15% fewer sick days, and made 25% fewer visits to the doctor than control group volunteers.
General practitioners should take note of the potential benefits of this alternative therapy when treating patients with chronic or migraine headaches.
Sources
Vickers et al. "Acupuncture for chronic headache in primary care: large, pragmatic, randomised trial." BMJ 2004;328:744 (27 March), doi:10.1136/bmj.38029.421863.EB (published 15 March 2004).