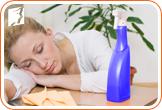 It's ten o'clock in the morning and you feel like you haven't slept in days. You can't understand it because you went to sleep at ten o'clock last night! The only problem is you spent all night tossing and turning and never got any actual sleep.
Fatigue is a common problem for women experiencing menopause. Without the necessary production of estrogen and progesterone, lots of different processes in the body are affected, including the ones that regulate sleep functions. Imbalanced hormones are also the cause of other symptoms like night sweats, breast pain, and itchy skin, which can all contribute to a bad night's sleep.
Some lifestyle habits can help to reduce fatigue. Exercise, healthful eating habits, and a consistent sleep schedule can help you get the rest you need.
Morning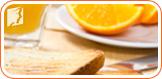 Eat breakfast. Studies show that eating a healthy breakfast promotes weight loss. Eating a healthy breakfast can give you energy to take you to lunch, and if you eat a healthy breakfast, you will boost your intake of minerals and vitamins. Try:
A fried egg with wholegrain toast and fruit
Oatmeal with raisins
Sauteed potatoes and veggies with a side of yogurt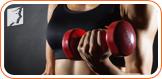 Exercise. The morning is the best time to get moving, as you will feel energized throughout the day. Also, you can't use the excuse "I've already showered" to avoid a workout. Try to allow 30 - 40 minutes for exercise, which can be as simple as a walk around the neighborhood or some yoga to greet the day.
Start hydration first thing. You need water all day long. Get in the habit early. Try drinking a glass of water with breakfast and then maintain hydration throughout the day. Dehydration can make a person feel drowsy, so try drinking some ice water or having a cup of herbal tea if you are feeling sleepy.
Noon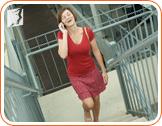 Get natural light. Being stuck in an office all day can prevent your body from getting vitamin D and producing melatonin, which is needed to maintain a healthy sleep schedule. Try taking a walk at lunch or taking a desk near a window.
Eat the right lunch. Choose foods rich in fiber, protein, and whole grains, such as:
Spinach salad with nuts, chicken breast, and dried cherries
Tofu steak sandwich with spinach, red peppers, and gruyere cheese

Stay active. Sitting at a desk all day can drain energy.
Skip the elevator - take the stairs instead
Stretch at your desk or go to the bathroom
If your job gives you breaks, use them to take a walk and stretch
Don't nap. If you simply can't make it through the day, try:
Taking a 15-minute meditation break
Drinking a cup of green tea
Night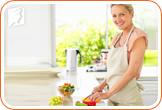 Relax. Start the wind down process. Try not to stress out to much about your responsibilities.
Dinner. Continue with healthy eating choices, such as:
Tilapia with romaine, pine nut, feta, and carrot salad, with a side of wild rice
Pork loin with roasted vegetables and sweet potato

Take a bath. You can add bath salts to make it even more relaxing. Lavender is a common fragrance that is known to promote calmness.
Drink chamomile tea. This herb is a natural sleep inducer.
More Information about Fatigue
Fatigue can affect life's simple pleasures and make even the smallest task a chore. Some women can be hugely affected by fatigue during menopause. Talk to your doctor if fatigue is lowering your quality of life. Click on the following link to find out more about fatigue and its treatments.
Sources
National Institute on Aging. (2015). A Good Night's Sleep. Retrieved October 15, 2015, from https://www.nia.nih.gov/health/publication/good-nights-sleep
The North American Menopause Society (NAMS). (2015). Link between early menopause, chronic fatigue syndrome discovered. ScienceDaily. Retrieved October 15, 2015, from www.sciencedaily.com/releases/2015/02/150204075324.htm