There is no evidence that changing your diet can treat or impact depression. Clinical depression is a serious condition, and if you think you are suffering from it you should seek help by reaching out to friends and family, seeing a therapist, talking to your doctor, or calling a support-line. However, there are some foods you can take that are good for your overall well-being and health. By consuming these foods you may become healthier, which may make your recovery from depression easier.
Dark, Leafy Greens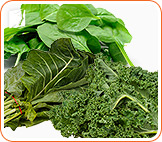 Nutritionists recommend eating dark leafy greens at least two or three times a week. These vegetables protect against certain types of cancer and dementia and are chock full of vitamins and minerals. Dark leafy greens include spinach, kale, collard greens, Swiss chard, arugula, and a wide range of lesser known veggies.
Oily Fish
Any food rich in omega-3 is well-known for helping people to maintain good health. Top fish to include in diet are tuna, salmon, mackerel, and pollock. Nutritionists recommend eating a few servings of oily fish every week.
Nuts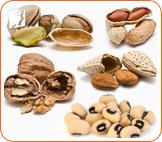 Hazelnuts, Brazil nuts, almonds, pecans, and cashews are all examples of nuts, which are rich in healthy fats and protein. It is important to eat regular meals throughout the day, and to also incorporate snacks into your diet. This can help you to increase your energy levels, and nuts make a perfect snack.
Beans
Iron, magnesium, and zinc are often found in beans, and this makes them a good option for any. Beans come in a wide variety so the sky is your limit when it comes to thinking up different preparations of beans!
Whole Grains
Whole grains are full of fiber, which helps the digestive system function properly. They can also help you feel full and they are healthier than their alternatives like white bread and white rice.
Lean Protein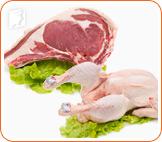 Vitamin B3 is found in large quantities in chicken, and, along with turkey, it is known to contain tryptophan. Boiled or roasted, chicken can provide a nutritious meal.
Red Wine
Red wine has a range of purported health benefits, and sitting down with a nice glass of red wine at the end of the day can help you to relax and de-stress.
Water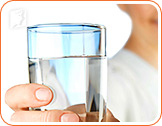 It's important to stay hydrated throughout the day by drinking water and eating foods with high water contents such as soups, fruits, and vegetables. Dehydration can cause mood changes and fatigue.
Avocado
Rich in vitamin B, this vegetable is native to Mexico and a central part of many people's diets in Central and South America. Join the avocado trend sweeping the world!
Vegetables

Fresh vegetables, of course, have health benefits for every part of the body, and it is important to eat a wide variety of vegetables throughout life. Good examples include asparagus, carrots, lettuce, broccoli, and button mushrooms.
More Information for Treating Depression
Depression is a serious medical condition and if you think that you are suffering from it you should seek help. Dietary changes alone cannot treat depression. Click for more information about treatments for depression during menopause.
Sources
National Health Service. (2014). Healthy Eating and Depression. Retrieved November 24, 2015, from http://www.nhs.uk/conditions/stress-anxiety-depression/pages/healthy-diet-depression.aspx
National Renewable Energy Laboratory. (2015). Oily fish: mighty omega-3 or codswallop? Retrieved November 24, 2015, from http://www.nhs.uk/livewell/superfoods/pages/is-oily-fish-a-superfood.aspx