Many women experiencing menopause seek treatments to manage their symptoms. Herbs and natural remedies are often a popular method of treatment because they are the least invasive and are less likely to cause any side effects. Black cohosh has been considered a good way to alleviate menopausal symptoms; but does it work and if so, how? Read on to have your questions answered.
What Is Black Cohosh?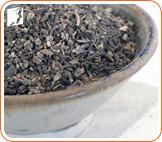 Black cohosh is an herbal supplement that works to combat hormonal imbalance during the transitional period of menopause. It also used to treat a range of illnesses and conditions across the world. The herb comes from a flowering phytoestrogenic plant that grows in eastern North America. Its Latin name is actaea racemosa, and black cohosh can also be referred to as black snakeroot, bugbane, bugwort, rattleroot, rattletop, rattleweed, and macrotys. It is the root of the plant that contains alkaloid chemicals that are used for medical purposes.
Is Black Cohosh an Effective form of Treatment?
Many women who use black cohosh swear by it. Despite being an extremely popular herb for menopausal relief, however, it is highly controversial. Many studies have been conducted to determine what effects the root has on menopausal symptoms and most conclude that the black cohosh herb contains estrogenic properties, which alter the levels of natural hormones in the body. During menopause, the production of estrogen, one of the main sex hormones in the female body, decreases. It is the fluctuation of this hormone that causes menopausal symptoms, including hot flashes, night sweats, and loss of libido. Since black cohosh has similar chemical compounds to estrogen, it is used to rebalance estrogen levels. Therefore, its effectiveness can be substantial.
Despite this, it is still a popular herb for symptom relief, so it may be worth a try. Menopausal symptoms vary in severity for each woman, but can cause distress and upset to some women, making daily life a struggle. Finding relief can, therefore, be extremely important.
How Should I Consume Black Cohosh?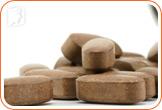 Black cohosh is available in various forms. The most popular and common way to take black cohosh is in tablet or capsule form, but dosage can vary for each individual woman. Always talk to your doctor before deciding to use black cohosh. Alternatively, black cohosh can be taken as a tea infusion, an extract in an alcohol-based or water-based tincture.
Recommendation
Although black cohosh comes highly recommended by many, there are alternative ways to treat menopause symptoms. Making lifestyle changes should be the first step you take because they are the least invasive. To find out more, follow the links below.
Sources
BMJ Group. "Menopause: What is it?" Patient Leaflet. 2007.
Hopkins, Virginia. Lee, John R. M.D. What Your Doctor May Not Tell You About Menopause. New York: Warner Books Inc., 1996.
Love, Susan M.D. Menopause and Hormone Book. New York: Three Rivers Press, 2003.
Martin, Raquel. The Estrogen Alternative. Rochester, VT: Healing Arts Press, 2000.