One of the best ways to get your mind and body back on track menopause begins is to start an exercise routine. Not only will it be good for your health, but it will also make you feel like your old self again — maybe even better. Moreover, studies on middle-aged women show that physical activity reduces the number and intensity of hot flashes and night sweats as well as other menopause symptoms. So, dive into these options to figure out which are best for you.
Yoga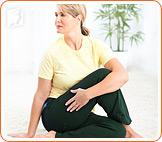 This relaxing workout will work wonders for both your physical and mental state. Certain yoga poses can relieve digestive problems such as bloating and constipation by focusing on the midsection and making sure that food and gas flow normally through the digestive tract. In the same way, Yoga practice can also sooth harsh cramping during irregular periods. Even more, yoga can calm anxiety by harnessing the power of the mind, and encouraging you to focus on positive thoughts.
Walking
Perhaps the easiest way to work out, walking only requires a good pair of shoes and comfortable clothes. It's a great way to ease into exercising if you haven't worked out in a while, and you can do it almost anywhere and at any time. Walking every day can help you shed extra weight and fight fatigue. Also, it's a gentle weight-bearing exercise that will help you to steer clear of osteoporosis. Try increasing your speed or distance for more of a challenge.
Swimming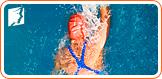 If you're prone to hot flashes, diving into a pool of cool blue water can provide the sort of relief you're looking for. Swimming is an ideal low-impact sport. It takes the stress off of your joints so that you can focus on cardio, and allows you to use your full range of motion.
Weight Training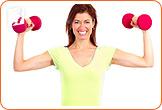 If you don't have osteoporosis, but you're worried about your bone density, weight training is a good place to start. If you forego a weight training that isolates each muscle in favor of a full-body training, not only will you burn more fat, but you'll also make muscles stronger and leaner. Strength training will provide more support for your skeletal system and help you shed pounds.
Recommendation
If you find it hard to get motivated, try signing up for a gym class such as aerobics or zumba. Not only are these classes fun, you can bring a friend or family member with you and keep each other motivated.
For further information on other ways to manage menopausal symptoms, follow the link below.
Sources
BMC. (2020). Women's views about physical activity as a treatment for vasomotor menopausal symptoms: a qualitative study. Retrieved October 6, 2020 from https://link.springer.com/article/10.1186/s12905-020-01063-w
BMJ Group. "Menopause: What is it?" Patient Leaflet. 2007.
Hopkins, Virginia. Lee, John R. M.D. What Your Doctor May Not Tell You About Menopause. New York: Warner Books Inc., 1996.
Love, Susan M.D. Menopause and Hormone Book. New York: Three Rivers Press, 2003.
Martin, Raquel. The Estrogen Alternative. Rochester, VT: Healing Arts Press, 2000.