Menopause can be a difficult time for many women because they are struggling to cope with unpleasant symptoms, such as fatigue, hot flashes, and mood swings.
What Is Menopause?
Menopause is where a woman's body transitions from fertility to infertility. As this happens, the body slowly decreases its production of reproductive hormones, stops ovulating, and a woman no longer has her menstrual period. For many women, no longer menstruating is good news. However, menopause can also cause many unpleasant side effects, such as mood swings.
During menopause, estrogen and progesterone levels fluctuate significantly, impacting the normal functions of the body. That is why women often complain of constantly changing emotional states and fatigue. The following are just some of the over thirty symptoms of menopause: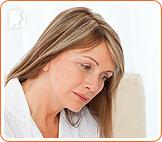 Hot flashes
Vaginal dryness
Weight gain
Brittle nails
Mood swings
Burning tongue
Memory loss
Osteoporosis
Depression
Keep reading below to learn about the different treatments women can turn to help manage their mood swings.
What Are Mood Swings?
Menopausal mood swings are the sudden shifts in emotional state from euphoria to depression. For example, a woman can change from being happy and content to sad for no apparent reason. This often occurs without warning or can be a response to a trigger.
Not only are menopausal mood swings difficult to control, they can significantly impact a woman's work, home, and social life. It is important that women experiencing mood swing episodes understand that it is not their fault. These mood swings are caused by changing hormones and should eventually disappear on their own.
How Can Treat Menopausal Mood Swings?
Many women are interested in avoiding and treating menopausal mood swings. There are different ways that women can treat and avoid mood swing episodes during menopause. For example:
Healthy lifestyle changes
Simple lifestyle changes will improve a woman's overall health. These are:
Eating a healthy and balanced diet
Exercising regularly
Sleeping for 7 to 8 hours a night
Drinking eight glasses of water a day
Not smoking
Not drinking alcohol
Natural supplements
There are several natural supplements that can help women with their menopausal mood swings. Some of the more effective ones include phytoestrogenic and hormone regulating supplements. Phytoestrogenic supplements can pose a greater health risk if used for long periods of time.
Prescribed medication
Prescribed medication is often the most extreme way for women to treat their hormonal imbalance. There are different treatments available such as hormone replacement therapy (HRT). Due to the associated risks, women should not use these unless they have serious mood swing episodes.
For further information towards mood swings, explore the articles below.
Sources
Amin, Zenab, Turhan Canli, and C. Neill Epperson. "Effects of Estrogen-Serotonin Interactions on Mood and Cognition." Behav Cogn Neurosci Rev 2005; 4; 43.
Dr. Love, Susan, and Karen Lindsey. Dr. Susan Love's Menopause and Hormone Book. New York_ Three Rivers Press, 2003.
Molecular Psychiatry.(n.d)."Estrogen Promotes Gender Difference in Brain's Response to Stress." Retrieved from www.psycheducation.org.
The Health Center.(n.d)."Adult Mood Swings." Retrieved from www.thehealthcenter.info.