With all the chaos and stress professional women are under, it may be tough to tell the difference between a normal reaction and a mood swing. If you are going through menopause, work and daily activities can exacerbate mood swings, making it more difficult to manage your feelings.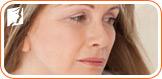 Mood swings are a result of a hormonal imbalance. During menopause, the levels of estrogen and serotonin are disturbed and can cause women to experience mood swings. Below you will find a list of how to cope with mood swings while you are at work.
Walk to Work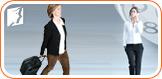 Exercise is vital for good health, especially mood stability, and walking is a great way to get your cardio workout in. It's recommended that you exercise for at least thirty minutes a day. If you live close by, consider walking a couple days out of the week — you'll also help save the environment.
Drink Water
Staying hydrated is crucial for overall well-being. Drinking at least eight glasses of water daily, along with avoiding excessive alcohol and caffeine consumption, is recommended.
Fresh Air Break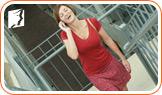 Instead of taking a few minutes to smoke, go outside and get some fresh air. Try walking around the block after lunch time or doing something that will get you away from the computer screen for a few minutes. You will feel more refreshed, relaxed, and be more productive after the break.
Midday Escape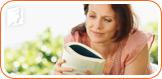 If you can, get out of the office and use this time to relax. Go shopping, call your friends, read a few chapters of a book, or run some errands, so you won't feel stressed after work.
Have a Healthy Snack
Keep your blood sugar levels normal and treat yourself to some chocolate or fruit, like strawberries or cherries. Also, drinking a cup of decaffeinated tea can help you relax.
More Information about Mood Swings
The best way to control any menopausal symptom is through a combination of lifestyle changes and alternative medicine. Hormone replacement therapy (HRT) should only be used when other treatments have been exhausted. To learn more about mood swings, follow this link.
Sources
Amin, Zenab, Turhan Canli, and C. Neill Epperson. "Effects of Estrogen-Serotonin Interactions on Mood and Cognition." Behav Cogn Neurosci Rev 2005; 4; 43.
Dr. Love Susan, and Karen Lindsey. Dr. Susan Love's Menopause and Hormone Book. New York: Three Rivers Press, 2003.
Molecular Psychiatry.(n.d)."Estrogen Promotes Gender Differences in Brain's Response to Stress." Retrieved from www.psycheducation.org.
The Health Center.(n.d)."Adult Mood Swings." Retrieved from www.thehealthcenter.info.