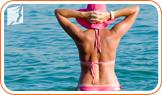 Women may experience a variety of unpleasant symptoms during menopause, with joint pain among them. When you're in pain, getting up to go work out may feel like the last thing you want to do, but exercise is a key factor in improving painful joints. Exercise is an important preventative measure, though many women may not have already built it into their routines as they approach menopause.
Swimming is a low-impact option that allows you to go at your own pace. It's also a good way to ease back into regular exercise habits after not working out for a while. Below are some tips for chasing away common causes of joint pain.
Causes of Joint Pain
Though this list is by no means exhaustive, many of these are common causes of joint pain among women approaching menopause: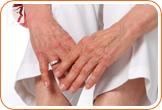 Hormonal imbalance
Injury
Abnormal weight
Muscle loss
Stress
Inflammation of joints
Metabolic disorders
Why Swimming Is Beneficial
Swimming is a full-body exercise that is great for all aspects of your health. Here are some of its main benefits:
Range-of-Motion Exercise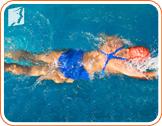 Swimming increases your ability to move your joints to the fullest degree. Front crawl or "free style" stroke allows you to stretch your arms above your head and rotate them, which is great for strengthening shoulders. Breast stroke can be therapeutic for knee pain resulting from injury. The circular motion from the hip outward is great for rehabilitation.
Strengthening Exercise
Swimming is great for strength training, as it works all of the muscles in your body equally. Daily swimming can help you build stronger muscles that give better support to your bones and joints.
Be sure to also incorporate calcium into your diet as much as possible. If you don't love milk, try drinking orange or other juices enriched with calcium. Keeping your bones healthy is essential to keeping your joints pain-free.
Aerobic Exercise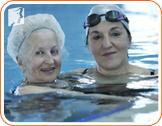 Overall fitness encourages weight maintenance as well as stress reduction. A stagnant lifestyle has an effect on hormone levels, and becoming more active can help to correct imbalances.
Try going for a long distance swim using the stroke of your choosing. Experts say 30 minutes of aerobic exercise five times each week will help keep your body in its best condition.
More Information
Talk with your doctor about different ways to improve your joint pain. A doctor who knows your personal health history is best equipped to advise you on what's best for your specific situation. Exercise is most effective when paired with other healthy lifestyle choices like eating a balanced diet and drinking plenty of water.
Follow this link to read more about other ways to treat menopausal symptoms.
Sources
BMJ Group. "Menopause: What is it?" Patient Leaflet. 2007
Hutchinson, Susan M.D. "The Stages of a Woman's Life: Menstruation, Pregnancy, Nursing, Perimenopause, Menopause." November 2007.
Love, Susan M.D. "Menopause and Hormone Book." New York: Three Rivers Press, 2003.