Women going through menopause will likely experience hot flashes. In fact, researchers believe that 75 - 85% of American women will suffer from them at some point.
Hot flashes can flare up at any time of day. Women report varied duration and frequency of episodes, but most commonly experience intense heat, rapid heartbeat, and excess perspiration. There are several things women can do to help prevent hot flashes.
How Can I Prevent Hot Flashes?
It's difficult to completely prevent hot flashes. However, their effects can be minimized by taking certain actions. Research has shown that when women avoid hot flash triggers, they are able to reduce the likelihood that a hot flash will occur. These triggers include: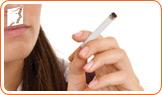 Overconsumption of caffeine, alcohol, spicy foods, and sugar
Stress
Warm environments
Smoking
Diet pills
Women who successfully avoid these triggers will be able to better manage the frequency and intensity of their hot flashes.
Other little tricks women can use to help prevent hot flashes include:
Daily exercise. Try to walk, ride a bike, run, dance, or swim for at least 30 minutes a day.

Deep breathing exercises. These can reduce stress, which is a main trigger for hot flashes, and they can also make a hot flash episode shorter if employed at the onset.

Staying cool. Use fans, light clothing made from natural fibers, and air conditioning.

Remain hydrated. Keep ice water on hand during the day and night.
Incorporating these lifestyle changes has been shown to make a big difference for women who seek to prevent hot flashes. Of course, no two women are the same, and it is nearly impossible to prevent hot flashes 100% of the time, but armed with these and other management tools, you can reduce the severity and frequency of episodes.
More Information
There are many options available for women seeking to prevent hot flashes and other menopause symptoms. These can be divided into three categories, which vary in intensity: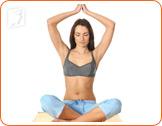 Lifestyle changes
Alternative medicine
Medications
Explore these options and talk to your doctor about the most effective treatment plan for your body. Follow this link to read more about managing hot flashes.
Sources
National Health Service UK. (2015). Hot flushes: how to cope. Retrieved January 22, 2016, from http://www.nhs.uk/Livewell/menopause/Pages/hot-flushes.aspx
Sikon, A. & Thacker, H. (2004). Treatment for Menopausal Hot Flashes. Cleveland Clinic Journal of Medicine, 71(7).
Weir, E. (2004). Hot flashes ... in January. Canadian Medical Association Journal, 170(1), 39-40. Retrieved from http://www.ncbi.nlm.nih.gov/pmc/articles/PMC305309/