During menopause, as the body makes the transition from being fertile to infertile, fewer hormones are produced, and this can lead to several different symptoms. One of these is hot flashes: a sensation of intense heat, usually felt around the face and neck area that creeps up on you.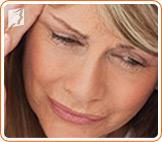 One particularly difficult situation, in which hot flashes arise, is during times of great fear: a phobia-provoked hot flash can be one of the worst-case scenarios. Raised stress and anxiety levels experienced when facing a fear or phobia may also induce a hot flash. Read on to find out how to cope with a hot flash while facing your fears.
Arachnophobia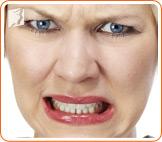 Arachnophobia, fear of spiders, is one of the most common phobias. This is particularly difficult for sufferers at certain times of the year, when spiders entering the house can be very common. It may be that when you see a spider lurking in the corner or scuttling across the ceiling, the fear that you feel provokes a menopausal hot flash.
Claustrophobia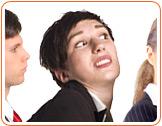 Claustrophobia, fear of enclosed spaces, can be particularly provocative for hot flashes. Part of the sensation experienced during claustrophobia is comparable to that of a hot flash, so the two are interrelated. When you are claustrophobic, you may experience intense heat, a sense of being flustered and panicky in small spaces. In these moments, breathe deeply, and think of other destinations and situations, away from the enclosed space that you are in.
Your Phobia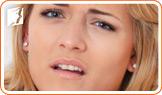 There are endless phobias that people can suffer from. Often these phobias can be difficult for sufferers to deal with as they may feel as though others do not understand them. During menopause, phobias can be exacerbated when hot flashes are provoked during a phobic episode. Phobias can be serious mental health conditions, so it is important to seek treatment if you suffer from one.
However, other than these preventative and more immediate approaches, there are longer-term methods that can be used to treat hot flashes. These include changes to your lifestyle, such as diet and exercise routine, herbal remedies, and hormone replacement therapy (HRT).
Sources
National Health Service. (2014). Phobias. Retrieved November 24, 2015, from http://www.nhs.uk/Conditions/Phobias/Pages/Introduction.aspx
Mayo Clinic. (2015). Hot Flashes. Retrieved November 24, 2015, from http://www.mayoclinic.org/diseases-conditions/hot-flashes/basics/definition/con-20034883