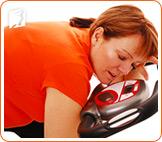 Chronic fatigue syndrome is a potentially debilitating disorder. Those affected feel persistently tired, and no amount of rest can substantially relieve the problem. Research has shown that anywhere between two and four million Americans suffer with this syndrome, and it can have a huge impact on a person's life. Many of those sufferers are menopausal women, who are more susceptible to fatigue during the transition because of changing hormone levels and the effects of other menopause symptoms.
What Is Chronic Fatigue Syndrome?
Chronic fatigue syndrome is a disorder that leads to extreme tiredness and fatigue. A profound feeling of tiredness that lasts for six months or more, and has a bearing on your daily activities is considered chronic. Experts are still unsure of all the factors that cause it, and it can be hard to diagnose. However, people are more likely to develop chronic fatigue syndrome and recovering from an illness or serious sickness.
Symptoms of chronic fatigue syndrome include: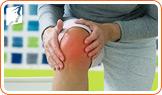 Joint pain
Muscle pain
Headaches
Memory problems
Sore throat
Sleep problems
These are the main problems, but additionally, people can experience bloating, dry mouth, dizziness, diarrhea, weight gain or loss, morning stiffness, night sweats, and tingling sensations, among other symptoms.
Dealing with Chronic Fatigue Syndrome during Menopause
Tips to beat fatigue include:
Diet. Maintaining a healthy diet rich in vitamins and minerals is recommended to increase stamina.

Exercise. A program of exercise may be challenging with the disorder, but research has suggested that it is the best way to deal with the symptoms, as it keeps your body healthy and active.

Relaxation. Leading a highly charged and stressful life means that you are most at risk of chronic fatigue syndrome. Alternative techniques like acupuncture, meditation, tai chi, and yoga - or even partaking in a hobby or enjoying a soothing bath - can help to de-stress the body and lessen feelings of fatigue.

Treating other disorders. Conditions such as depression, chronic pain, sleep problems, allergies, low blood pressure, and nervous system problems can take a toll on the body. Addressing these may also help with fatigue.
Chronic fatigue can make the menopausal transition difficult, but there are many ways to manage it and the other symptoms that could be contributing to fatigue. It is a good idea to talk to a doctor if fatigue is altering the quality of your life.
Sources
Victoria State Government. (2015). Fatigue. Retrieved November 5, 2015, from https://www.betterhealth.vic.gov.au/health/conditionsandtreatments/fatigue
Medline Plus. (2013). Fatigue. Retrieved November 5, 2015, from https://www.nlm.nih.gov/medlineplus/ency/article/003088.htm