When allergy season strikes, many women find themselves sneezing and with nasal congestion and itchy, watery eyes for weeks or months on end, wondering if they will ever find relief from their menopausal allergies.
Continue reading about some of the best herbal allergy relief to take control of your health naturally and effectively today.
Eyebright (Euphrasia officinalis)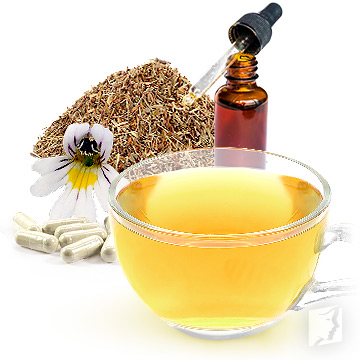 Eyebright has been traditionally used for eye inflammation from conditions ranging from allergies and conjunctivitis to blepharitis. Its active constituents are unknown.
Eyebright can be used topically or internally as herbal allergy relief. Several drops of an eyebright tincture are diluted in a saline solution to create an eyewash that is then used up to three times daily, or, for internal use, women may consume a tincture, capsule, or tea as prescribed by an herbalist.
Milk thistle (Silybum marianum)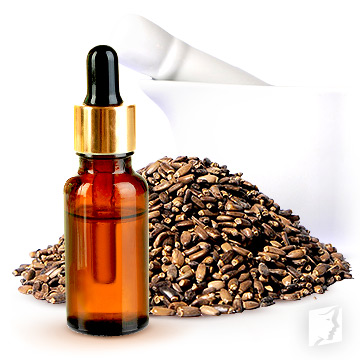 Women searing for herbal allergy relief also often turn to an herb known as milk thistle, which traditionally helps reduce inflammatory and allergic reactions in the airways due to its flavonoid silibinin. The herb is also praised for its ability to promote liver function.
Milk thistle is usually consumed as a standardized extract twice to three times a day depending upon the patient's need. Discontinue use if gastrointestinal disturbances or allergic skin reactions occur.
Stinging Nettle (Urtica dioica)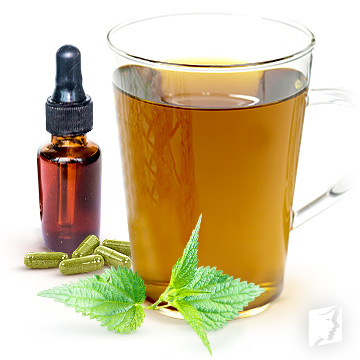 Stinging nettle has been used in traditional Chinese medicine for treatment of seasonal allergies - such as allergic rhinitis - and other inflammatory disorders that provoke symptoms of sneezing, runny nose, and itchy eyes, thanks to its anti-inflammatory alkaloids.
While women commonly steep the stinging nettle's leaves as herbal allergy relief tea, the herb can also be purchased in capsules, tinctures, and creams depending upon which method suits your specific case best. There is no daily recommended dosage.
Key Takeaways
While aforementioned herbal allergy relief options of eyebright, milk thistle, and stinging nettle may help handle current allergy symptoms, they do not treat the root cause of allergies during menopause, which is hormonal imbalance.
To promote hormonal equilibrium, women are encouraged to pursue natural allergy treatments of lifestyle adjustments paired with alternative medicines of phytoestrogenic supplements or hormone-regulating supplements. When doing so, they are not only tackling the symptoms at hand, but encouraging overall health and well-being that will last a lifetime.
Sources
Bakhshaee, M. et al. (2017). Efficacy of Supportive Therapy of Allergic Rhinitis by Stinging Nettle (Urtica dioica) root extract: a Randomized, Double-Blind, Placebo- Controlled, Clinical Trial. Iranian Journal of Pharmaceutical Research, 16(Suppl), 112-118. Retrieved February 4, 2019, from https://www.ncbi.nlm.nih.gov/pmc/articles/PMC5963652/
Choi, Y.H. et al. (2012). Silibinin attenuates allergic airway inflammation in mice. Biochemical and Biophysical Research Communications, 427(3), 450-455. doi: 10.1016/j.bbrc.2012.07.112
Naturopathic Physicians. (n.d.). Natural Treatments for Your Seasonal Allergies. Retrieved February 4, 2019, from https://www.naturopathic.org/content.asp?contentid=117
Rakel, D. (Ed.). (2007). Integrative Medicine. Philadelphia: Saunders. Available from Google Books.
Roschek, B. et al. (2009). Nettle extract (Urtica dioica) affects key receptors and enzymes associated with allergic rhinitis. Phytotherapy Research, 23(7), 920-926. doi: 10.1002/ptr.2763
Stengler, M. (2019). The Natural Physician's Healing Therapies. New York: Prentice Hall Press. Available from Google Books.
Ulbricht, C. (2010). Natural Standard Herb & Supplement Guide. Missouri: Mosby, Inc. Available from Google Books.