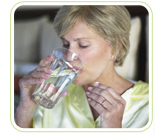 Review on December 01, 2009
A growing health problem in Western society, Peripheral Arterial disease (PAD) is a condition affecting mature women. PAD has been the focus of numerous investigations and it has been found that patients with PAD, with or without reported intermittent claudication, are at greater risk of cardiovascular mortality than people without the disease. Following menopause, hormone therapy (HRT), which is believed to protect against coronary atherosclerosis, might also prevent the development of PAD after menopause. Findings from this study demonstrated that using hormone therapy after menopause for one year or more reduced the risk of PAD by 52%. This research further analyzed the relationship between hormone therapy use after menopause and the presence of atherosclerosis in the peripheral arteries of women post-menopause.
Results from observational studies indicate that hormone therapy (HRT) after menopause decreases cardiovascular disease fatalities among women post-menopause.
Findings demonstrate that there is a lower risk of atherosclerosis in the peripheral arteries of women undertaking at least 12 months of hormone therapy following menopause compared with nonusers. However, with studies involving the aged there is always the likelihood of selection bias. In this report it was found that for females using hormone therapy after menopause for less than 1 year, there was no link with the existence of PAD, which reduces the probability of selection bias.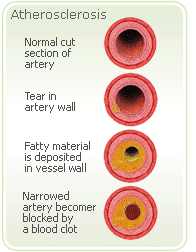 Research into atherosclerosis and cardiovascular disease has not reported any association with estrogen hormone therapy after menopause and the deterrence of atherosclerosis. Yet, it has been found that the benefit in levels of atherosclerosis for females who have used hormone therapy (HRT) after menopause still exists after finishing hormone therapy.
Only one significant randomized placebo-controlled test into the impact of hormone therapy after menopause has taken place. Data showed that women with diagnosed cardiovascular disease demonstrated no positive effect of hormone therapy post-menopause on the inhibition of incident coronary heart disease after 4 years of follow-up. In addition, an increased risk of coronary heart disease events was found in the hormone therapy group in the first year of the study, while risk lessened in following years. So, data from the HERS trial adds weight the notion that hormone therapy after menopause can stop the development of atherosclerosis.
This research suggests that after menopause, hormone therapy use could protect against the development of PAD later in life. Using hormone therapy (HRT) after menopause for 12 months or more is linked to a reduced risk of PAD among women who have been through menopause. Due to the fact that the number of elderly women in Western society is growing, PAD is likely to become an even greater health problem. Thus, these findings into HRT, menopause, and Peripheral Arterial Disease should be verified through randomized trials including PAD as an outcome measure.