Review on February 02, 2010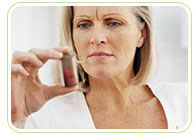 Cognitive impairment is a widespread and often incapacitating medical problem that affects older women. Postmenopausal hormone therapy (HT), used to treat post menopause symptoms, has been linked with improved cognitive function, but the findings on this are inconsistent. For many women, the decision to use hormone therapy to deal with post menopause symptoms is often a difficult one, particularly with research associating it with increased risk of cardiovascular disease. However, women often need relief from problematic post menopause symptoms as well as advice as to which therapy is best for them. The study detailed below aimed to establish hormone therapy's role in the risk of cognitive impairment so that women can factor this into the decision-making process.
Medical trials have shown that women who already have Alzheimer's disease do not benefit from hormone therapy as a treatment for post menopause symptoms. However, observational studies claim that healthy women may reduce their risk of Alzheimer's with hormone therapy, particularly if they use it for 10 years or more. Though, the research outlined in this article does not support such claims. The study described here involved a large population-based group of women and it found no difference in the effect of hormone therapy on Alzheimer's between women older and younger than 65 years. However, as the sample was fairly young, participants may need to be followed for longer periods of time to determine any effect of hormone therapy for post menopause symptoms on Alzheimer disease diagnosis.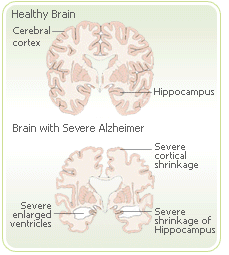 There were noticeable differences between distinct groups of women from the sample using hormone therapy for post menopause symptoms. Firstly, it was found that young women with menopausal symptoms were likely to have improved cognition and mood when taking hormone therapy. No interaction was found between hormone therapy use to alleviate post menopause symptoms and education. This study also revealed that there was no significant connection between hormone therapy use for post menopause symptoms and impaired cognition after taking both age and education into account. These two factors are the strongest predictors of impaired cognition. Furthermore, no difference was found between different types of hormone therapy for dealing with post menopause symptoms, including unopposed estrogen and estrogen-progestin.
To summarize, age and educational history were named as key covariates in this research. Cognitive impairment was not linked to past hormone therapy use or duration of hormone therapy use for treating post menopause symptoms. The results consistently showed that there was no significant benefit of hormone therapy. Thus, taking into account the known problems of hormone therapy, this study does not advocate the use of hormone therapy for post menopause symptoms solely for the purpose of preventing cognitive impairment.
Sources
JAMA - The Journal of the American Medical Association - Arch Intern Med. 2003;163:2485-2490.