Review on January 21, 2010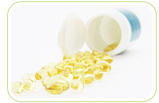 Weintraub and colleagues had previously posted an article stated lipid levels needed to be considered when studies were being performed on postmenopausal woman receiving estrogen replacement therapy. The writers of this current article however disagree with their statement that coronary artery disease is reduced by fifty percent due to estrogen replacement therapy. They claim that medical findings have since been updated.
Recent scientific evidence has surfaced about the role of estrogen in the treatment of heart disease. The Heart and Estrogen/Progestin Replacement Study published data showing that estrogen replacement therapy did not lessed the number of coronary heart disease issues in a great number of postmenopausal woman who were followed for four years. Conversely, estrogen replacement therapy actually increased the mortality rate in accordance to coronary heart disease.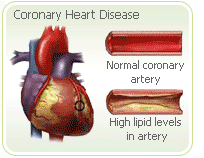 The authors of the Heart and Estrogen/Progestin Replacement Study claimed that the "lack of an overall effect occurred despite a net 11% lower low-density lipoprotein cholesterol level and 10% higher high-density lipoprotein cholesterol level in the hormone group compared with the placebo group." Because of this, the effectiveness of estrogen replacement therapy is being seriously questioned in the management of coronary artery disease.
For a postmenopausal woman using estrogen replacement therapy for coronary heart disease, it is advised she ask her doctor to stay abreast of the most current information on its efficacy.