Review on February 02, 2010
This article discusses numerous studies that have investigated the risks of Hormone Therapy in relieving early menopause symptoms. Although early menopause symptoms differ between females, most are problematic and cause women to look for some form of relief. The loss of natural hormones such as estrogen causes a hormone imbalance in the female body and this results in a variety of unwanted early menopause symptoms. Hormone therapy (HT) is regarded as a highly effective treatment for dealing with such early menopausal symptoms. However, various randomized studies have established a link between cardiovascular disease and HT, as well as risk of breast cancer. This article looks at such benefits and risks in dealing with early menopausal symptoms, and it focuses on the different estrogen used in HT and how women should select the right treatment.
Following the publication of the Heart and Estrogen/progestin Replacement Study (HERS), which showed that HT increased the risk of coronary heart disease (CHD), many women stopped using HT to alleviate early menopause symptoms and searched for alternatives to deal with the loss of natural hormones such as estrogen during menopause. Changes were also made to clinical guidelines to discourage HT among women with known or suspected CHD.
Although there are numerous natural hormone products on the market, particularly estrogen products, clinical guidelines do not help women in choosing one estrogen over another in order to treat early menopause symptoms. Thus, using data from related studies, some of which are detailed below, is necessary.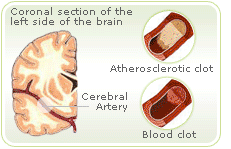 Despite the fact that research carried out by Lemaitre et al suggests that the natural hormone EE is slightly safer than CEE in terms of stroke risk, this research is not definite and does not change the fact that the WHI reported that the natural hormone estrogen (CEE), either alone or in combination with progesterone, enhances the risk of stroke by some 40%. It can be assumed therefore, awaiting further evidence, that all estrogens are related to increased stroke risks. Furthermore, their effectiveness in relieving early menopause symptoms can be considered equal.
It is important to carefully consider short-term HT use for replacing natural hormones and relieving early menopause symptoms because the risk of stroke increases within the first 1 to 2 years of initiating HT. If indeed EE carries smaller risks of cardiovascular disease than CEE, more women may be likely to choose EE over CEE to relieve early menopause symptoms. Though, this evidence is extremely weak and should not affect the decision of whether or not to use HT generally.
If considering using HT because other methods have failed to deal with early menopause symptoms, it is important to understand the benefits and risks of HT. Thought should also be given as to which natural hormone estrogen to use, as this might help to reduce the risks of the treatment generally. A doctor is usually responsible for determining the estrogen used in dealing with early menopause symptoms, based on various medical criteria.
Deciding on the right menopausal treatment demands consideration of early menopause symptoms, risks, preferences, and objectives. Although data on the differences between EE and CEE on cardiovascular disease risk are uncertain, together with other evidence, it suggests that EE may be marginally safer than CEE. If considering using HT to alleviate early menopause symptoms it is advisable to consult a doctor to discuss all options first. Special consideration should be given to the type of estrogen to use in dealing with early menopause symptoms, as this might help to reduce the overall risks of the treatment. Women should be educated about their choices and given guidance in order to make informed decisions about how to treat early menopause symptoms.

Sources
JAMA - The Journal of the American Medical Association - Arch Intern Med. 2006;166:389-390.